Assuming that Azure NSG flow logs are already enabled and stored in an Azure Storage account, you'll need to create an event webhook informing AlphaSOC about new data and generate a SAS token so that AlphaSOC can access the storage and NSG flow logs.
Create Event webhook​
Open the Storage accounts dashboard:
Select the account where the Flow Logs are kept. In the example below, the account name is teststorageasoc. Then, select Events.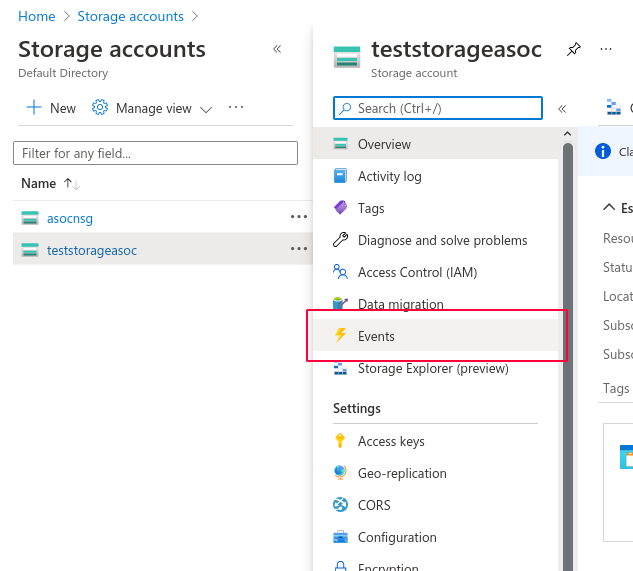 Create a new Event Subscription: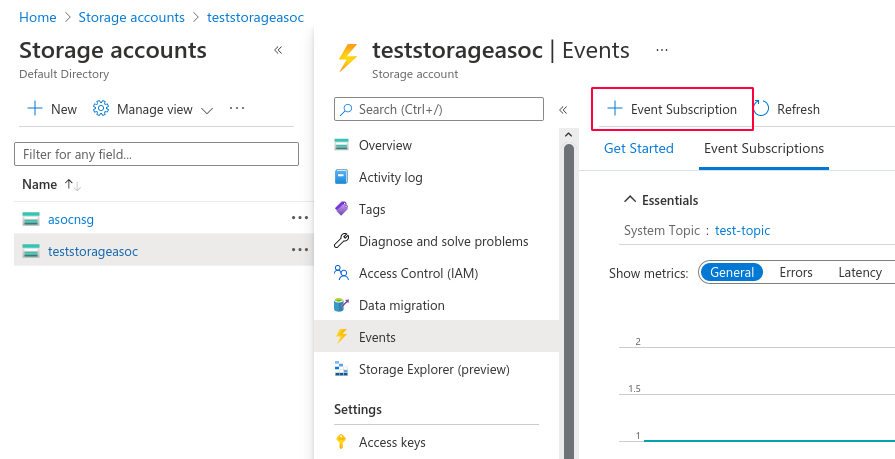 When creating a new Event Subscription, please set:
Event Types to Blob Created (only)
Endpoint Type to Webhook
Set the endpoint to: https://api.alphasoc.net/azure/importFromBlobStorage?access_token=TOKEN To get your TOKEN, please generate one in AlphaSOC Console or contact support@alphasoc.com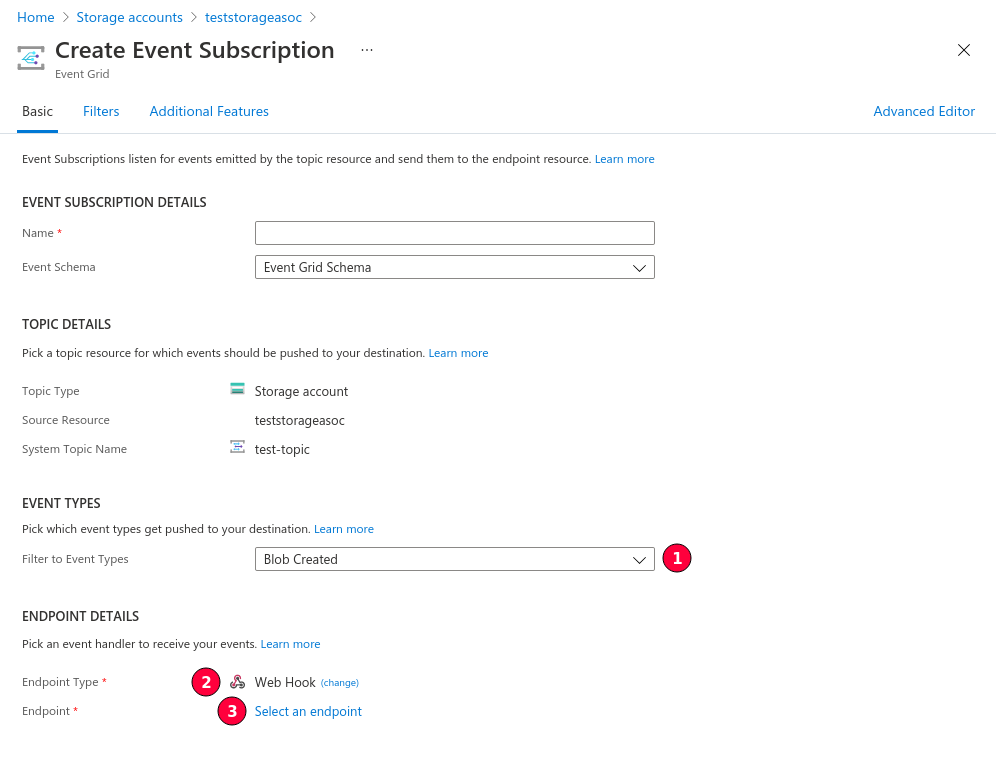 Generate a SAS Token​
Open the Storage accounts dashboard
Select Shared Access Signature and use the following settings:

Allowed Services: Blob
Allowed Resource Types: Object
Allowed Permissions: Read, List

Set the expiration date to a reasonable value
Click Generate SAS and connection string
Provide the generated SAS token and Storage Account name to AlphaSOC